Jeremy Ranch News
Neighborhood Watch Program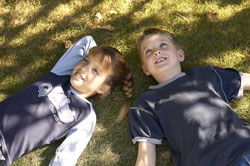 The Jeremy Ranch Owners Association is pleased to announce that they will be placing Neighborhood Watch Signs in our area. The communities Security Program has been serving homeowners for over 14 years and the Neighborhood Watch Program will be put in place to assist in security communication throughout our community. As the association acquires information from the Security Officers or the Summit County Police Dept., it will be passed on to you via the Neighborhood Watch Email Tree. There are 6 Plat Representatives who will contact 20 Block Captains who then will forward the information to approximately 30 owners via email. If you would like to serve as a Block Captain or volunteer in any other way, please contact the Owners Association office at 649-3489.
*This information was acquired from the Jeremy Ranch Owners Association, for further details please contact them at the number above or visit the HOA website www.jroa.org
---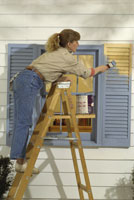 Home Improvements
If you are planning on making any exterior cosmetic improvements or additions to your home contact our Owners Association at 649-3489 to request that your remodeling project be reviewed for approval by the Architectural Control Committee. Happy Renovations!
---
Toll Creek Village Commercial
This popular commercial area continues to grow and has certainly been convenient for Jeremy Ranch and Kimball Junction residents. The list of current tenants includes:
Albion Dental Center
Tadasana Yoga Studio
Mountain Valley Eye Institute and Optical
Park City Dermatology – Steven M. Kern, MD
Winkelman Chiropractic Clinic
Park City Learning and Behavior Clinic
Resort Appraisal Services
White Star Consulting
Damon Joseph Salon
Family Development Resources
New Beginnings Bodywork